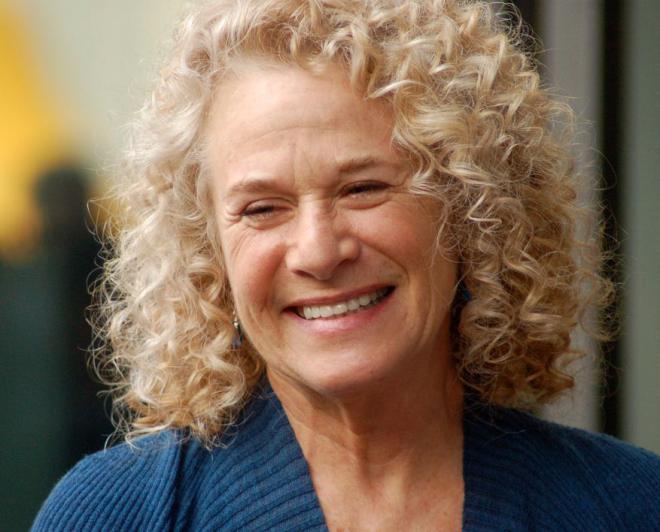 Carole King Net Worth is

$70 Million
Carole King Biography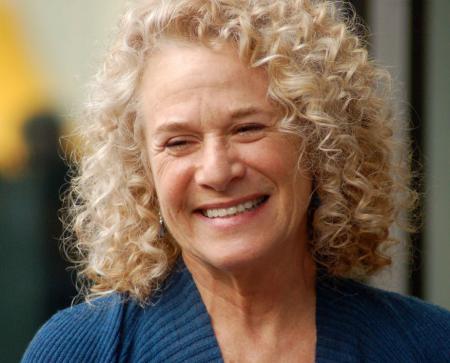 It's been claimed that the entire amount of the existing Carole King net worthy of is really as much as 70 million dollars, making her among the richest musicians of the modern world. She has created well-known albums like Tapestry that stayed on the charts for six years. The singer was created in 1942 in NEW YORK and she grew up in a Jewish home. Carole King up even today has composed a lot more than 400 tracks. These tracks were recorded by a lot more than 1 thousand performers, one of these being herself, too. Therefore, song writing offers been one of many resources of Carole King net well worth. A whole lot of tracks which became the highest achievement had been composed in the 1960s, & most of these tracks she wrote with her spouse in those days, Gerry Goffin. In her four-decade career, she's gained four Grammy Awards, along with she was inducted in to the Songwriters Hall of Fame and Stone Hall of Fame on her behalf songwriting. In the 1970s, Carole King received a lot more achievement when she started to come in live concerts not merely singing, but also playing the piano. Not only is it an effective song writer on her behalf own tracks, Carole King in addition has written many effective hits for other performers. In 1997, Carole King created a music for Celine Dion known as "THE REASON WHY". In 2000, Carole King was titled as the utmost successful female song author of the time 1955-1999. Carole King Net Well worth Carole King earned $15 Million – $15 000 000 this season which computes to be ~$41095,89 each day; Thus, there is absolutely no question that her profession as a song article writer has produced her an enormous success, and in addition added up revenues to the quantity of Carole King net well worth. Carole King, as a solo singer, has documented 25 solo albums, sales which also have added up to the full total size of Carole King net worthy of. The majority of the chart hits, she co-wrote with her previous husband Gerry Goffin through the 1960. Among her most most recent albums is named "Live at the Troubadour". This album was documented working with James Taylor . A lot more than 600 thousand copies of the album have already been sold currently and through the first week of its product sales the album climbed to the 4th put on the charts. King offers written or co-created over 400 songs which have been documented by a lot more than 1,000 performers, including herself. A global known Singer Carol Joan Klein born on Mon, February 09, 1942
Known for movies
Quick Facts
| | |
| --- | --- |
| Full Name | Carole King |
| Net Worth | $70 Million |
| Date Of Birth | February 9, 1942 |
| Height | 1.62 m |
| Profession | Actor, Singer, Songwriter, Pianist |
| Education | Queens College, City University of New York |
| Nationality | American |
| Spouse | Rick Sorenson, Rick Evers, Charles Larkey, Gerry Goffin, You've Got a Friend, It's Too Late, A Natural Woman |
| Children | Louise Goffin, Molly Larkey, Sherry Goffin, Levi Larkey |
| Parents | Sidney Klein, Eugenia Gingold |
| Facebook | http://www.facebook.com/CaroleKing |
| Twitter | http://www.twitter.com/carole_king |
| Instagram | http://www.instagram.com/carole_king |
| Awards | Kennedy Center Honors, Gershwin Prize, Grammy Award for Album of the Year, Grammy Award for Song of the Year, Grammy Award for Record of the Year, Grammy Lifetime Achievement Award, Grammy Award for Best Musical Theater Album, Grammy Hall of Fame, Grammy Award for Best Female Pop Vocal Performance, Grammy Trustees Award |
| Nominations | Laurence Olivier Award for Best New Musical, Grammy Award for Best Traditional Pop Vocal Album, Grammy Award for Best Song Written for Visual Media, Drama Desk Award for Outstanding Musical, Outer Critics Circle Award for Outstanding New Broadway Musical, Primetime Emmy Award for Outstanding Original Music And Lyrics, Satellite Award for Best Original Song, Brit Award for International Album, WhatsOnStage Award for Best New Musical |
| Movies | James Taylor: A MusiCares Person of the Year Tribute, Russkies, Murphy's Romance, The Return of the Bionic Boy, Carole King: Welcome to My Living Room, Carole King in Concert |
| TV Shows | Gilmore Girls |

Interesting Facts
| # | Fact |
| --- | --- |
| 1 | 2007: Inducted into the Long Island Music Hall of Fame. |
| 2 | She was awarded a Star on the Hollywood Walk of Fame for Recording at 6906 Hollywood Boulevard in Hollywood, California on December 3, 2012. |
| 3 | Attended and graduated from James Madison High School in Brooklyn, New York in 1958. |
| 4 | Trained with Joanne Baron at The Joanne Baron DW Brown Studio. |
| 5 | (August 2, 2002) Performed in concert on Today (1952). One of her guitarists was her current boyfriend, director Phil Alden Robinson. |
| 6 | Attended Queens College of the City University of New York. |
| 7 | Ex-girlfriend of Neil Sedaka. He wrote his first hit, "Oh! Carol", for her. |
| 8 | 1997: Inducted into the American Songwriters Hall of Fame (with Gerry Goffin). |
| 9 | One of music's great songwriters, her 1971 album "Tapestry" spent more than 300 weeks on the US charts. |
| 10 | She is a composer-performer who wrote numerous hit songs for other performers before achieving fame on her own with the album "Tapestry" in 1971. Among her compositions during this early period, usually written in collaboration with first husband Gerry Goffin, were "Take Good Care of My Baby", a #1 hit in 1961 for Bobby Vee; "Go Away, Little Girl", a #1 hit for both Steve Lawrence (1963) and Donny Osmond (1971); "The Loco-Motion", a #1 hit for both Little Eva (1963) and Grand Funk Railroad (1974); and "Pleasant Valley Sunday", a top-ten hit in 1967 for The Monkees. She, herself, had a top-20 hit during this period, as well, "It Might As Well Rain Until September" (1961), also co-written with Goffin. |
| 11 | Has four children: Levi Larkey, Louise Goffin, Molly Larky and Sherry Goffin. |
| 12 | 2001: Co-wrote two songs, "Let You Go" and "One More Time", with pop group Hanson. Neither of the songs have ever been released by King or Hanson. |
| 13 | Ranked #10 on VH1's 100 Greatest Women of Rock N Roll |
| 14 | 1990: Inducted into the Rock and Roll Hall of Fame (with Gerry Goffin). |

Quotes
| # | Quote |
| --- | --- |
| 1 | [about the performance challenges she has faced] All I needed to do was sing with conviction, speaking my truth from the heart, honestly and straightforwardly, and to offer my words, ideas and music to the audience as if it were one collective friend that I'd known for a very long time. |
| 2 | My life has been a tapestry of rich and royal hue, an everlasting vision of the everchanging view. |

Pictures
Won Awards
Won awards
Year
Award
Ceremony
Nomination
Movie
Award shared with
2015
Grammy
Grammy Awards
Best Musical Theater Album
Jessie Mueller (Principal Soloist)

Jason Howland (Producer)

Steve Sidwell (Producer)

Billy Jay Stein (Producer)
2012
Star on the Walk of Fame
Walk of Fame
Recording
On December 3, 2012. At 6906 Hollywood Blvd.
1972
Grammy
Grammy Awards
Best Female Pop Vocal Performance
For the song " Tapestry"
Nominated Awards
Nominated awards
| Year | Award | Ceremony | Nomination | Movie | Award shared with |
| --- | --- | --- | --- | --- | --- |
| 2013 | Grammy | Grammy Awards | Best Traditional Pop Vocal Album | For the album "A Holiday Carole." | |
| 2000 | Primetime Emmy | Primetime Emmy Awards | Outstanding Music and Lyrics | Freedom Song (2000) | |
| 1999 | Golden Satellite Award | Satellite Awards | Best Original Song | You've Got Mail (1998) | Carole Bayer Sager |
| 1993 | Grammy | Grammy Awards | Best Song Written Specifically for a Motion Picture or for Television | A League of Their Own (1992) | |

Filmography
Soundtrack
| Title | Year | Status | Character |
| --- | --- | --- | --- |
| All I Wanna Do | 1998 | writer: "Hey Girl" | |
| Stars in Their Eyes | 1993-1998 | TV Series writer - 4 episodes | |
| Divas Live: An Honors Concert for VH1 Save the Music | 1998 | TV Special documentary performer: "You've Got A Friend" / writer: "You've Got A Friend" | |
| Billy Joel: Greatest Hits Volume III | 1997 | Video documentary writer: "HEY GIRL" | |
| The Brave Little Toaster to the Rescue | 1997 | Video writer: "I'm Into Something Good" | |
| A Life Less Ordinary | 1997 | writer: "WILL YOU LOVE ME TOMORROW" | |
| Speed 2: Cruise Control | 1997 | writer: "I Feel the Earth Move" | |
| A Brother's Kiss | 1997 | writer: "Corazon" 1973 | |
| Fever Pitch | 1997 | writer: "Goin' Back" | |
| One Fine Day | 1996 | writer: "One Fine Day" | |
| 7th Heaven | 1996 | TV Series writer - 1 episode | |
| El gusto es nuestro | 1996 | TV Special writer: "La locomoción" | |
| Gloria Estefan: Everlasting Gloria | 1995 | Video documentary writer: "It's Too Late" | |
| Golden Anniversary | 1995 | TV Movie documentary lyrics: "You've Got a Friend" / music: "You've Got a Friend" | |
| The Beatles Anthology | 1995 | TV Mini-Series documentary writer: "Chains" | |
| New York Undercover | 1995 | TV Series writer - 1 episode | |
| Andre | 1994 | writer: "Don't Say Nothin' Bad About My Baby" | |
| There Goes My Baby | 1994 | writer: "One Fine Day", "Will You Still Love Me Tomorrow", "Loco-Motion" | |
| Florida Lady | 1994 | TV Series writer - 1 episode | |
| My Girl 2 | 1994 | writer: "The Loco-Motion" | |
| I'll Do Anything | 1994 | producer: "YOU ARE THE BEST" / writer: "YOU ARE THE BEST" | |
| The Joy Luck Club | 1993 | writer: "One Fine Day" 1963 | |
| True Romance | 1993 | writer: "Will You Love Me Tomorrow" | |
| Beavis and Butt-Head | 1993 | TV Series writer - 1 episode | |
| Rhythm & Jam | 1993 | TV Mini-Series writer: "Up On The Roof" | |
| Mystery Science Theater 3000 | 1989-1993 | TV Series writer - 2 episodes | |
| Matinee | 1993 | writer: "Loco-Motion" | |
| Lo Kolel Sherut | 1993 | TV Series writer - 1 episode | |
| Kylie Live: 'Let's Get to It Tour' | 1992 | Video writer: "Locomotion" | |
| Shindig! Presents British Invasion Vol. 1 | 1992 | Video short writer: "I'm Into Something Good" | |
| Honey I Blew Up the Kid | 1992 | writer: "Loco-Motion" | |
| A League of Their Own | 1992 | performer: "Now and Forever" / producer: "Now and Forever" / writer: "Now and Forever" | |
| Father of the Bride | 1991 | writer: "I'm Into Something Good" | |
| Northern Exposure | 1991 | TV Series writer - 1 episode | |
| The Doctor | 1991 | writer: "Up on the Roof" | |
| The Trials of Rosie O'Neill | | TV Series performer - 1 episode, 1991 writer - 1 episode, 1991 | |
| Flight of the Intruder | 1991 | "Will You Love Me Tomorrow" | |
| Jim'll Fix It | 1990 | TV Series writer - 1 episode | |
| Coupe de Ville | 1990 | writer: "Crying In The Rain" | |
| Waiting for the Light | 1990 | writer: "Loco-Motion" | |
| Kylie Minogue: On the Go | 1990 | Video documentary writer: "The Loco-Motion" - as King | |
| Tohuwabohu | 1990 | TV Series writer - 1 episode | |
| Quantum Leap | 1989 | TV Series writer - 1 episode | |
| Smash Hits Poll Winners' Party | 1989 | TV Movie writer: "I Feel the Earth Move" | |
| The Super Mario Bros. Super Show! | 1989 | TV Series writer - 1 episode | |
| Scenes from the Class Struggle in Beverly Hills | 1989 | writer: "You Make Me Feel Like A Natural Woman" | |
| E.M.U. TV | 1989 | TV Series writer - 1 episode | |
| Shag | 1989/I | writer: "Up on the Roof" - as King | |
| The Tall Guy | 1989 | writer: "Crying In The Rain" | |
| Rockopop | 1989 | TV Series writer - 1 episode | |
| The Wonder Years | | TV Series writer - 2 episodes, 1989 performer - 1 episode, 1989 | |
| The Naked Gun: From the Files of Police Squad! | 1988 | writer: "I'm Into Something Good" 1964 | |
| Kylie: The Videos | 1988 | Video documentary short writer: "Locomotion" | |
| Live from Her Majesty's | 1988 | TV Series writer - 1 episode | |
| Wide Awake Club | 1988 | TV Series writer - 1 episode | |
| Arthur 2: On the Rocks | 1988 | writer: "THE LOCO-MOTION" | |
| Tokyo Pop | 1988 | writer: " You Make Me Feel Like A Natural Woman" | |
| The In Crowd | 1988 | writer: "The Loco-Motion" | |
| Rockin' the Night Away | 1988 | TV Movie writer: "I'm into Something Good" | |
| Date with an Angel | 1987 | writer: "Someone Who Believes In You" | |
| Back to the Beach | 1987 | "The Loco-Motion" | |
| Dirty Dancing | 1987 | writer: "Some Kind of Wonderful", "Will You Love Me Tomorrow?" | |
| Concrete Angels | 1987 | writer: "The Loco-Motion", "Will You Still Love Me Tomorrow", "One Fine Day" | |
| Street Smart | 1987 | writer: "You Make Me Feel Like A Natural Woman" | |
| Rags to Riches | 1987 | TV Series writer - 1 episode | |
| Screen Two | 1987 | TV Series writer - 1 episode | |
| Women in Rock | 1986 | Video documentary performer: "So Far Away" / writer: "So Far Away" | |
| The Best of Times | 1986 | lyrics: "Don't Say Nothin' Bad About My Baby" / music: "Don't Say Nothin' Bad About My Baby" | |
| Murphy's Romance | 1985 | lyrics: "LOVE FOR THE LAST TIME THEME FROM MURPHY'S ROMANCE", "RUNNING LONELY", "POETRY", "I LOVE YOU ONLY", "HUNGRY HOWLING AT THE MOON" / music: "LOVE FOR THE LAST TIME THEME FROM MURPHY'S ROMANCE", "RUNNING LONELY", "POETRY", "I LOVE YOU ONLY", "HUNGRY HOWLING AT THE MOON" / performer: "LOVE FOR THE LAST TIME THEME FROM MURPHY'S ROMANCE", "RUNNING LONELY", "POETRY", "HUNGRY HOWLING AT THE MOON" | |
| Growing Pains | 1985 | TV Series writer - 1 episode | |
| The Care Bears Movie | 1985 | performer: "Care-a-Lot", "Home is in Your Heart" / writer: "Care-a-Lot", "Home is in Your Heart" | |
| Tu cara me suena | 2016 | TV Series writer - 1 episode | |
| Fandango | 1985 | performer: "It's Too Late" / writer: "It's Too Late" | |
| Who's Doing the Dishes? | | TV Series performer - 1 episode, 2016 writer - 1 episode, 2016 | |
| The Flamingo Kid | 1984 | writer: "One Fine Day" | |
| Preacher | 2016 | TV Series writer - 1 episode | |
| Arena | 1984 | TV Series documentary writer - 1 episode | |
| 11.22.63 | 2016 | TV Mini-Series writer - 1 episode | |
| Fame | 1984 | TV Series writer - 1 episode | |
| Vinyl | 2016 | TV Series writer - 1 episode | |
| Who's the Boss? | 1984 | TV Series writer: "Up On The Roof" | |
| Call the Midwife | 2016 | TV Series writer - 1 episode | |
| One Night Stand | 1984 | writer: "It Might As Well Rain Until September" | |
| Supernatural | 2016 | TV Series writer - 1 episode | |
| Police Academy | 1984 | writer: "Will You Love Me Tomorrow" | |
| Austin & Ally | 2016 | TV Series writer - 1 episode | |
| Terms of Endearment | 1983 | performer: "I Feel the Earth Move" 1971 / writer: "I Feel the Earth Move" 1971 | |
| A Kylie Christmas: Live from the Royal Albert Hall | 2015 | TV Movie writer: "The Locomotion" | |
| The Big Chill | 1983 | writer: "You Make Me Feel Like A Natural Woman" | |
| The Tonight Show Starring Jimmy Fallon | 2014-2015 | TV Series writer - 3 episodes | |
| Trading Places | 1983 | "THE LOCO-MOTION" | |
| The X Factor | 2004-2015 | TV Series writer - 9 episodes | |
| Exposed | 1983 | writer: "The Locomotion" | |
| Black Mass | 2015 | writer: "Don't Bring Me Down" | |
| Losin' It | 1983 | "Will You Love Me Tomorrow" | |
| Legend | 2015/I | writer: "He's in Town", "I'm Into Something Good" | |
| Heart Like a Wheel | 1983 | writer: "The Loco-Motion" | |
| The Voice | 2012-2015 | TV Series writer - 2 episodes | |
| Sheer Madness | 1983 | "Will you still love tomorrow?" | |
| The Invitation | 2015/IV | Short writer: "Will You Still Love Me Tomorrow?" | |
| Girl Groups: The Story of a Sound | 1983 | TV Movie documentary writer: "The Locomotion", "Will You Still Love Me Tomorrow" | |
| Glee | | TV Series writer - 3 episodes, 2011 - 2015 performer - 1 episode, 2011 | |
| Ladies and Gentlemen, the Fabulous Stains | 1982 | "Will You Still Love Me Tomorrow" / writer: "Will You Still Love Me Tomorrow" | |
| Alles ist Liebe | 2014 | performer: "I Feel The Earth Move" / writer: "I Feel The Earth Move" | |
| The Hollywood Knights | 1980 | writer: "One Fine Day" | |
| The Simpsons | 1991-2014 | TV Series writer - 5 episodes | |
| Top of the Pops | 1966-1980 | TV Series writer - 2 episodes | |
| Dancing with the Stars | 2009-2014 | TV Series writer - 2 episodes | |
| Being There | 1979 | "Basketball Jones Featuring Tyrone Shoelaces" | |
| Guapas | 2014 | TV Series writer - 2 episodes | |
| Wanda Nevada | 1979 | performer: "Morning Sun" / writer: "Morning Sun" | |
| Strictly Come Dancing | 2012-2014 | TV Series writer - 2 episodes | |
| Happy Days | 1977-1979 | TV Series writer - 2 episodes | |
| Masters of Sex | 2014 | TV Series writer - 1 episode | |
| Good Old Days Part II | 1978 | TV Special writer: "Take Good Care of my Baby" | |
| The Sixties | 2014 | TV Mini-Series documentary writer - 1 episode | |
| Slow Dancing in the Big City | 1978 | lyrics: "I Feel the Earth Move" / music: "I Feel the Earth Move" | |
| The 68th Annual Tony Awards | 2014 | TV Special performer: "I Feel the Earth Move" / writer: "Will You Love Me Tomorrow", "I Feel the Earth Move" | |
| Foul Play | 1978 | "I FEEL THE EARTH MOVE" | |
| Radio 2: In Concert | 2014 | TV Series writer - 1 episode | |
| The Driver | 1978 | writer: "One Fine Day" - uncredited | |
| De wereld draait door | 2014 | TV Series writer - 1 episode | |
| Big Wednesday | 1978 | writer: "The Locomotion", "Will You Still Love Me Tomorrow?" - uncredited | |
| The 56th Annual Grammy Awards | 2014 | TV Special performer: "Beautiful", "Brave" / writer: "Beautiful" | |
| Fingers | 1978 | writer: "One Fine Day" | |
| Saturday Night Live | 1979-2014 | TV Series writer - 5 episodes | |
| Quincy M.E. | 1977 | TV Series writer - 1 episode | |
| Alive Inside | 2014 | Documentary writer: "Will You Still Love Me Tomorrow" | |
| The Muppet Show | 1977 | TV Series writer - 1 episode | |
| One Hit Wonderland | 2012-2013 | TV Series documentary writer - 2 episodes | |
| The Sonny and Cher Show | 1976 | TV Series writer - 2 episodes | |
| Yeolhansi | 2013 | performer: "Will You Still Love Me Tomorrow" / writer: "Will You Still Love Me Tomorrow" | |
| A Fantasy Fulfilled | 1975 | performer: "Corazon" - uncredited / writer: "Corazon" - uncredited | |
| Dancing with the Stars | 2006-2013 | TV Series writer - 5 episodes | |
| Chicken Soup with Rice | 1975 | Video short performer: "Chicken Soup With Rice" | |
| Filth | 2013/I | writer: "Will You Still Love Me Tomorrow" | |
| Aloha, Bobby and Rose | 1975 | writer: "Locomotion" | |
| The Voice of the Philippines | 2013 | TV Series writer - 4 episodes | |
| The Mike Douglas Show | 1975 | TV Series writer - 1 episode | |
| Mad Men | | TV Series lyrics - 1 episode, 2013 music - 1 episode, 2013 writer - 1 episode, 2012 | |
| Really Rosie | 1975 | TV Movie performer: "Really Rosie", "The Ballard of Chicken Soup", "One Was Johnny", "Alligators All Around", "Pierre", "Screaming and Yelling", "Chicken Soup With Rice", "Avenue", "My Simple Humble Neighbourhood", "The Awful Truth", "Such Sufferin'", "Really Rosie reprise" / writer: "Really Rosie", "The Ballard of Chicken Soup", "One Was Johnny", "Alligators All Around", "Pierre", "Screaming and Yelling", "Chicken Soup With Rice", "Avenue", "My Simple Humble Neighbourhood", "The Awful Truth", " | |
| Krueger: Another Tale from Elm Street | 2013 | Short writer: "Go Away Little Girl" | |
| Sarah T. - Portrait of a Teenage Alcoholic | 1975 | TV Movie writer: "It's Too Late" | |
| The Tonight Show with Jay Leno | | TV Series writer - 4 episodes, 2011 - 2013 performer - 1 episode, 2013 | |
| Shampoo | 1975 | performer: "It Might as Well Rain Until September" 1962 - uncredited / writer: "It Might as Well Rain Until September" 1962, "Don't Say Nothin' Bad About My Baby" 1963 - uncredited | |
| Good Ol' Freda | 2013 | Documentary writer: "Some Kind of Wonderful", "Chains" | |
| Pleasure Cruise | 1974/II | performer: "I Feel the Earth Move", "Where You Lead" - uncredited / writer: "I Feel the Earth Move", "Where You Lead" - uncredited | |
| The 55th Annual Grammy Awards | 2013 | TV Special writer: "You Make Me Feel Like A Natural Woman" | |
| Sounds Like Les Dawson | 1974 | TV Movie writer: "Locomotion" - uncredited | |
| American Horror Story | | TV Series performer - 1 episode, 2013 writer - 1 episode, 2013 | |
| The Ernie Sigley Show | 1974 | TV Series writer - 6 episodes | |
| Best Possible Taste: The Kenny Everett Story | 2012 | TV Movie writer: "I'm into Something Good" | |
| Van Oekel's Discohoek | 1974 | TV Series writer - 1 episode | |
| The Secret Disco Revolution | 2012 | Documentary writer: "You Make Me Feel Like A Natural Woman" | |
| Pen Pals | 1974 | performer: "I Feel the Earth Move" - uncredited / writer: "I Feel the Earth Move" - uncredited | |
| The Newsroom | 2012 | TV Series writer - 1 episode | |
| Really Raquel | 1974 | TV Special writer: "You Light Up My Life" | |
| Duets | 2012 | TV Series writer - 1 episode | |
| The Partridge Family | | TV Series lyrics - 4 episodes, 1973 - 1974 music - 4 episodes, 1973 - 1974 | |
| The Playroom | 2012 | writer: "Up on the Roof" | |
| Hotel Hooker | 1974 | performer: "You Make Me Feel Like a Natural Woman" - uncredited / writer: "You Make Me Feel Like a Natural Woman" - uncredited | |
| Yossi | 2012 | writer: "Will You Still Love Me Tomorrow" | |
| The Bobby Goldsboro Show | 1973 | TV Series writer - 1 episode | |
| Music Nuggets | 2012 | TV Series writer - 1 episode | |
| The Graham Kennedy Show | 1972-1973 | TV Series writer - 9 episodes | |
| Fringe | 2012 | TV Series writer - 2 episodes | |
| Go Fly a Kite | 1973 | performer: "I Feel the Earth Move" - uncredited / writer: "I Feel the Earth Move" - uncredited | |
| No me la puc treure del cap | | TV Series performer - 1 episode, 2012 writer - 1 episode, 2012 | |
| The Old Grey Whistle Test | | TV Series performer - 1 episode, 1973 writer - 1 episode, 1973 | |
| American Idol | 2002-2012 | TV Series writer - 8 episodes | |
| Blume in Love | 1973 | lyrics: "You've Got a Friend" / music: "You've Got a Friend" | |
| Dollhouse | 2012/I | writer: "I'm Into Something Good" | |
| Jeanie's Magic Box | 1972 | writer: "Will You Love Me Tomorrow" - uncredited | |
| Some Jerk with a Camera | 2012 | TV Series documentary writer - 1 episode | |
| Little Sisters | 1972 | writer: "You've Got a Friend" - uncredited | |
| Hunky Dory | 2011 | writer: "Goin' Back" | |
| The Special London Bridge Special | 1972 | TV Movie writer: "You've got a friend" | |
| The Playboy Club | 2011 | TV Series writer - 1 episode | |
| Pocket Money | 1972 | performer: "Pocket Money" / writer: "Pocket Money" | |
| Late Show with David Letterman | | TV Series music - 1 episode, 2011 performer - 1 episode, 2010 writer - 1 episode, 2010 | |
| One Pair of Eyes | 1972 | TV Series documentary writer - 1 episode | |
| Rock & Chips | | TV Series performer - 1 episode, 2011 writer - 1 episode, 2011 | |
| West Valley PTA | 1972 | Short performer: "Where You Lead" - uncredited | |
| Cinema Verite | 2011 | TV Movie performer: "So Far Away", "Way Over Yonder" / writer: "So Far Away", "Way Over Yonder" | |
| The Young Hitchikers | 1971 | writer: "Wasn't Born to Follow" - uncredited | |
| The 53rd Annual Grammy Awards | 2011 | TV Special writer: " You Make Me Feel Like A Natural Woman" | |
| Gumshoe | 1971 | writer: "Take Good Care Of My Baby" uncredited, "Crying In The Rain" | |
| Levenslied | | TV Series lyrics - 1 episode, 2011 music - 1 episode, 2011 | |
| Dusty and Sweets McGee | 1971 | writer: "The Locomotion" | |
| Our Idiot Brother | 2011 | performer: "Beautiful" / writer: "Beautiful" | |
| The Johnny Cash Show | 1970 | TV Series writer - 1 episode | |
| The Indian Doctor | 2010 | TV Mini-Series writer - 1 episode | |
| Soul! | 1970 | TV Series writer - 1 episode | |
| Friend | 2010 | Short writer: "I'm Into Something Good" | |
| The Ed Sullivan Show | 1969 | TV Series writer - 1 episode | |
| Runaway | 2010/I | Short writer: "Devil in a New Dress" - uncredited | |
| Easy Rider | 1969 | writer: "I Wasn't Born to Follow" | |
| 20 to 1 | 2007-2010 | TV Series documentary writer - 3 episodes | |
| Mondo Trasho | 1969 | writer: "Keep Your Hands Off My Baby" | |
| Warehouse 13 | 2010 | TV Series writer - 1 episode | |
| Head | 1968 | writer: "Porpoise Song", "As We Go Along" | |
| Doctors | 2010 | TV Series writer - 1 episode | |
| The Monkees | | TV Series writer - 15 episodes, 1966 - 1968 producer - 1 episode, 1967 | |
| So You Think You Can Dance | 2009-2010 | TV Series writer - 3 episodes | |
| Bandstand | 1966 | TV Series writer - 1 episode | |
| Flipped | 2010/I | writer: "One Fine Day", "Crying In The Rain" | |
| The Go!! Show | 1966 | TV Series writer - 1 episode | |
| Parenthood | 2010 | TV Series writer - 1 episode | |
| Especialista en chamacas | 1965 | writer: "Pobre Niña Rica" - as King | |
| Shrek Forever After | 2010 | writer: "You've Got A Friend" | |
| Hollywood a Go Go | 1965 | TV Series writer - 2 episodes | |
| Valentine's Day | 2010/I | writer: "I'm Into Something Good" | |
| The Beatles | 1965 | TV Series writer - 2 episodes | |
| Dancing on Ice | 2010 | TV Series writer - 1 episode | |
| Scorpio Rising | 1965 | Short writer: "Point of No Return" - uncredited | |
| Hitchhiker Munchkins | 2009 | Short performer: "Where You Lead" / writer: "Where You Lead" | |
| Shindig! | 1964-1965 | TV Series writer - 8 episodes | |
| The Late Late Show with Craig Ferguson | 2009 | TV Series writer - 1 episode | |
| It's What's Happening, Baby! | 1965 | TV Movie writer: "Up on the Roof" | |
| Cesko slovenská superstar | 2009 | TV Series writer - 1 episode | |
| Poor Little Rich Girl | 1965 | writer: "Crying In The Rain", "What A Sweet Thing That Was" | |
| Curb Your Enthusiasm | 2009 | TV Series writer - 1 episode | |
| Go Go Mania | 1965 | writer: "I'm Into Something Good", "He's In Town" uncredited | |
| Waking the Dead | 2003-2009 | TV Series writer - 3 episodes | |
| Disk-O-Tek Holiday | 1964 | writer: "The Loco-Motion" | |
| Welcome to the 80's | 2009 | TV Series documentary writer - 1 episode | |
| Beat City | 1963 | TV Short documentary writer: "Will You Love Me Tomorrow" | |
| Memòries de la tele | 2009 | TV Series writer - 1 episode | |
| The Donna Reed Show | 1962 | TV Series writer - 1 episode | |
| Later... With Jools Holland | | TV Series performer - 1 episode, 2009 writer - 1 episode, 2009 | |
| X Factor | 2009 | TV Series writer - 1 episode | |
| Free Agents | 2009 | TV Series writer - 1 episode | |
| The Private Lives of Pippa Lee | 2009 | writer: "I'll Love You For A While" | |
| Seven Pounds | 2008 | writer: "I'm into Something Good" | |
| So You Think You Can Dance Canada | 2008 | TV Series writer - 1 episode | |
| A Look at Homosexuality in OFD | 2008 | Video documentary short writer: "One Fine Day" | |
| The Xtra Factor | 2008 | TV Series writer - 1 episode | |
| One Fine Day! | 2008 | TV Series writer - 1 episode | |
| A Deal Is a Deal | 2008 | writer: "You've Got A Friend" | |
| Today | 2008 | TV Series writer - 1 episode | |
| Eli Stone | 2008 | TV Series writer - 1 episode | |
| Banda sonora | | TV Series performer - 1 episode, 2008 writer - 1 episode, 2008 | |
| Family Guy | 2007-2008 | TV Series writer - 2 episodes | |
| Cashmere Mafia | | TV Series performer - 1 episode, 2008 writer - 1 episode, 2008 | |
| The Singing Bee | 2007 | TV Series writer - 2 episodes | |
| Idols | 2002-2007 | TV Series writer - 4 episodes | |
| The IT Crowd | 2007 | TV Series writer - 1 episode | |
| Patinando por un sueño | 2007 | TV Series writer - 2 episodes | |
| Pour le meilleur et pour le rire: La croisière du rire | 2007 | TV Series writer - 1 episode | |
| When Did You Last See Your Father? | 2007 | writer: "One Fine Day", "Don't Ever Change" | |
| Deutschland sucht den Superstar | 2003-2007 | TV Series writer - 3 episodes | |
| Candles on Bay Street | 2006 | TV Movie writer: "You've Got A Friend" | |
| Independent Lens | 2006 | TV Series documentary writer - 1 episode | |
| Men in Trees | 2006 | TV Series performer - 1 episode | |
| Studio 60 on the Sunset Strip | 2006 | TV Series writer - 1 episode | |
| Inland Empire | 2006 | writer: "The Loco-Motion" | |
| Australian Idol | 2004-2006 | TV Series writer - 5 episodes | |
| Invincible | 2006 | performer: "It's Too Late" / writer: "It's Too Late" | |
| Canadian Idol | 2005-2006 | TV Series writer - 2 episodes | |
| I Love the '70s: Volume 2 | | TV Series performer - 1 episode, 2006 writer - 1 episode, 2006 | |
| Click | 2006 | writer: "I Feel the Earth Move" 1971 | |
| The Lake House | 2006 | performer: "It's Too Late" 1971 / writer: "It's Too Late" 1971 | |
| Phat Girlz | 2006 | writer: " You Make Me Feel Like A Natural Woman" | |
| Cold Case | | TV Series writer - 3 episodes, 2005 - 2006 performer - 1 episode, 2006 | |
| Idol - Jakten på en superstjerne | 2004-2006 | TV Series writer - 6 episodes | |
| Kylie 'Showgirl': The Greatest Hits Tour | 2005 | Video writer: "The Locomotion" | |
| The Dresden Dolls: In Paradise | 2005 | Video writer: "Pierre" | |
| Karaoke Revolution Party | 2005 | Video Game "You Made Me Feel Like A Natural Woman" | |
| Chicken Little | 2005 | writer: "It's Too Late" | |
| Lost | 2005 | TV Series writer - 1 episode | |
| Idol | 2004-2005 | TV Series writer - 2 episodes | |
| American Masters | 2005 | TV Series documentary writer - 1 episode | |
| The Third Wish | 2005 | writer: "I'm Into Something Good" | |
| The Wedding Date | 2005 | writer: "One Fine Day" | |
| Peter Cincotti: Live in New York | 2005 | Video documentary writer: "Up On The Roof", "Some Kind Of Wonderful" | |
| Bridget Jones: The Edge of Reason | 2004 | writer: "Will You Love Me Tomorrow" | |
| Idool 2004 | 2004 | TV Series writer - 1 episode | |
| Singapore Idol | 2004 | TV Series writer - 2 episodes | |
| Indonesian Idol | 2004 | TV Series writer - 1 episode | |
| Rock Me, Baby | 2004 | TV Series writer - 1 episode | |
| Hrvatski Idol | 2004 | TV Series writer - 1 episode | |
| Raising Helen | 2004 | writer: "Stand Back" | |
| Idols! | 2002-2004 | TV Series writer - 2 episodes | |
| New Zealand Idol | 2004 | TV Series writer - 1 episode | |
| '60s Pop Rock Reunion | 2004 | TV Movie writer: "I'm into Something Good" | |
| Crooked Lines | 2003 | writer: "Beautiful" | |
| Joan of Arcadia | 2003 | TV Series writer - 1 episode | |
| The Bold and the Beautiful | 2003 | TV Series writer - 1 episode | |
| Pop Idol | 2001-2003 | TV Series writer - 2 episodes | |
| Liquid Assets | 2003 | TV Series documentary writer - 1 episode | |
| Mayor of the Sunset Strip | 2003 | Documentary writer: "I'm Into Something Good" | |
| Idool 2003 | 2003 | TV Series writer - 2 episodes | |
| Freak Show 2003 | 2003 | TV Special lyrics: "You Make Me Feel Like a Natural Women" / writer: "You Make Me Feel Like a Natural Women" | |
| Marillion: A Piss-Up in a Brewery | 2002 | Video writer: "Way Over Yonder" | |
| Idol | 2002 | TV Series writer - 2 episodes | |
| Kylie Minogue: Kylie Fever 2002 in Concert - Live in Manchester | 2002 | Video documentary writer: "The Locomotion" - uncredited | |
| The Monkees: Live Summer Tour | 2002 | Video writer: "Pleasant Valley Sunday" | |
| Operación triunfo | 2002 | TV Series writer - 2 episodes | |
| Crossing Jordan | 2002 | TV Series writer - 1 episode | |
| Atomic Kitten: Kitten Diaries | 2002 | TV Movie documentary writer: "Take Good Care of My Baby" - uncredited | |
| Barend en Van Dorp | 2002 | TV Series writer - 1 episode | |
| S1m0ne | 2002 | writer: "You Make Me Feel Like a Natural Woman" | |
| The Sum of All Fears | 2002 | writer: "If We Get Through This" | |
| Vanilla Sky | 2001 | "Porpoise Song Theme from "Head"" 1968 | |
| Riding in Cars with Boys | 2001 | writer: "One Fine Day" | |
| Gilmore Girls | | TV Series writer - 1 episode, 2001 lyrics - 1 episode, 2000 music - 1 episode, 2000 performer - 1 episode, 2000 producer - 1 episode, 2000 | |
| Boston Public | 2001 | TV Series writer - 1 episode | |
| The Lone Gunmen | 2001 | TV Series writer - 1 episode | |
| The Wedding Planner | 2001 | writer: "Somewhere My Baby Waits For Me" | |
| The British Invasion Returns | 2000 | Video writer: "I'm Into Something Good", "Don't Bring Me Down" | |
| Freddie Mercury, the Untold Story | 2000 | TV Special documentary writer: "Goin' Back" | |
| Beautiful | 2000 | writer: "Will You Still Love Me Tomorrow" | |
| Thomas and the Magic Railroad | 2000 | writer: "Locomotion" | |
| Hollywood Rocks the Movies: The Early Years (1955-1970) | 2000 | TV Movie documentary writer: "Porpoise Song" | |
| Skipped Parts | 2000 | writer: "Chains", "I'm Into Something Good" | |
| Senswal | 2000 | performer: "You've Got a Friend" / writer: "You've Got a Friend" | |
| Amores Perros | 2000 | "Corazón" | |
| The '70s | 2000 | TV Movie music: "It's Too Late", "Where You Lead" - uncredited / performer: "It's Too Late", "Where You Lead" - uncredited | |
| Early Edition | 2000 | TV Series writer - 1 episode | |
| Freaks and Geeks | 2000 | TV Series writer - 1 episode | |
| Freedom Song | 2000 | TV Movie performer: "Song of Freedom" / writer: "Song of Freedom" | |
| Shake, Rattle and Roll: An American Love Story | 1999 | TV Movie writer: "Wall Around My Heart" | |
| Crazy in Alabama | 1999 | performer: "Like Little Children" / writer: "Like Little Children", "Little Miss Happiness" | |
| Dick | 1999 | writer: "The Loco-Motion" | |
| The Secret Life of Girls | 1999 | writer: "Child of Mine" | |
| The Virgin Suicides | 1999 | performer: "So Far Away" / writer: "So Far Away" | |
| Tuftsablanca | 1999 | writer: "You Make Me Feel Like A Natural Woman," | |
| The Other Sister | 1999 | performer: "I Feel the Earth Move" / writer: "I Feel the Earth Move" | |
| And the Beat Goes On: The Sonny and Cher Story | 1999 | TV Movie writer: "The Loco-Motion", "Will You Still Love Me Tomorrow" | |
| The Sopranos | 1999 | TV Series writer - 1 episode | |
| You've Got Mail | 1998 | lyrics: "Anyone At All" / music: "Anyone At All" / performer: "Anyone At All" / producer: "Anyone At All" | |
| One True Thing | 1998 | writer: "My One True Friend" | |
| Simon Birch | 1998 | writer: "Up on the Roof" | |
| La vida en el aire | 1998 | TV Series writer - 2 episodes | |
| Why Do Fools Fall in Love | 1998 | writer: "Will You Love Me Tomorrow", "Up on the Roof" | |
Music Department
| Title | Year | Status | Character |
| --- | --- | --- | --- |
| Gilmore Girls | | TV Series composer - 141 episodes, 2000 - 2007 theme song - 3 episodes, 2000 performed by - 1 episode, 2004 produced by - 1 episode, 2004 words and music by - 1 episode, 2004 producer - 1 episode, 2004 performer - 1 episode, 2000 | |
| The Trials of Rosie O'Neill | 1990-1992 | TV Series composer - 5 episodes | |
| Crazy Love | 1987 | song | |
| The Care Bears Movie | 1985 | title song | |
Actress
| Title | Year | Status | Character |
| --- | --- | --- | --- |
| Gilmore Girls | 2002-2005 | TV Series | Sophie Bloom |
| ABC Afterschool Specials | 1991 | TV Series | Johanna Martin |
| The Trials of Rosie O'Neill | 1991 | TV Series | Tobey Kalow |
| The Tracey Ullman Show | 1989 | TV Series | Joan, Shopaholics Anonymous Member |
| Hider in the House | 1989 | | Tom's Mother (voice) |
| Russkies | 1987 | | Mrs. Kovac |
| Murphy's Romance | 1985 | | Tillie |
| Faerie Tale Theatre | 1984 | TV Series | Goldilocks' Mother |
| Bionic Boy | 1977 | | |
| Chicken Soup with Rice | 1975 | Video short | Rosie (voice) |
| Mary Tyler Moore | 1975 | TV Series | Aunt Helen |
| Really Rosie | 1975 | TV Movie | Rosie (voice) |
Composer
| Title | Year | Status | Character |
| --- | --- | --- | --- |
| Brian Wilson, Carnie Wilson, Wendy Wilson: Monday Without You | 1997 | Short | |
| 8 Man | 1992 | music by | |
| Murphy's Romance | 1985 | | |
| Chicken Soup with Rice | 1975 | Video short | |
| Really Rosie | 1975 | TV Movie | |
Producer
| Title | Year | Status | Character |
| --- | --- | --- | --- |
| Middleton's Changeling | 1998 | associate producer | |
Self
| Title | Year | Status | Character |
| --- | --- | --- | --- |
| Live from the Red Carpet: The 2016 Tony Awards | 2016 | TV Movie | Herself |
| The 70th Annual Tony Awards | 2016 | TV Special | Herself - Presenter |
| Singer-Songwriters at the BBC | 2016 | TV Mini-Series | Herself |
| American Masters | 2011-2016 | TV Series documentary | Herself |
| 38th Annual Kennedy Center Honors | 2015 | TV Special | Herself - Honoree |
| CBS This Morning | 2015 | TV Series | Herself / Herself - Guest |
| Today | 2010-2015 | TV Series | Herself / Herself - Musical Guest |
| You've Got a Friend: The Carole King Story | 2015 | TV Movie | Herself |
| Finding Your Roots with Henry Louis Gates, Jr. | 2014 | TV Series documentary | Herself |
| The Meredith Vieira Show | 2014 | TV Series | Herself - Musical Guest |
| The 68th Annual Tony Awards | 2014 | TV Special | Herself - Performer & Presenter: Beautiful |
| The 56th Annual Grammy Awards | 2014 | TV Special | Herself - Performer / Presenter (uncredited) |
| Boston Strong an Evening of Support and Celebration | 2013 | TV Movie | Herself |
| In Performance at the White House: The Gershwin Prize for Popular Song - Carole King | 2013 | TV Movie | Herself |
| The 55th Annual Grammy Awards | 2013 | TV Special | Herself - Honoree |
| Morning Joe | 2012 | TV Series | Herself - Guest |
| MDA Show of Strength | 2012 | TV Movie | Herself |
| Tavis Smiley | 2011-2012 | TV Series | Herself |
| The 2012 Rock and Roll Hall of Fame Induction Ceremony | 2012 | TV Movie | Herself - Presenter |
| Piers Morgan Tonight | 2012 | TV Series | Herself |
| Late Night with Jimmy Fallon | 2011 | TV Series | Herself - Musical Guest |
| Loose Women | 2011 | TV Series | Herself |
| The One Show | 2009-2011 | TV Series | Herself - Guest / Herself |
| Christmas in Rockefeller Center | 2011 | TV Movie | Herself - Special Guest |
| Troubadours | 2011 | Documentary | Herself |
| Ellen: The Ellen DeGeneres Show | 2010 | TV Series | Herself - Guest |
| The 2010 Rock and Roll Hall of Fame Induction Ceremony | 2010 | TV Movie | Herself |
| Late Show with David Letterman | 1994-2010 | TV Series | Herself - Musical Guest / Herself |
| Carole King & James Taylor: Live at the Troubadour | 2010 | TV Movie | Herself - Vocals, Piano |
| Later... With Jools Holland | 2009 | TV Series | Herself (also Interview) |
| Frosted Pink with a Twist | 2008 | TV Movie | Herself |
| Jimmy Kimmel Live! | 2008 | TV Series | Herself |
| The 50th Annual Grammy Awards | 2008 | TV Special | Herself |
| Celebration Concert Honoring Speaker Nancy Pelosi | 2007 | TV Movie | Herself |
| Strong Enough to Break | 2006 | Video documentary | Herself |
| CBS News Sunday Morning | 2006 | TV Series documentary | Herself |
| The 46th Annual Grammy Awards | 2004 | TV Special | Herself - Presenter |
| The Caroline Rhea Show | 2002 | TV Series | Herself |
| Biography | 2002 | TV Series documentary | Herself |
| Rock 'n' Moms | 2002 | TV Movie documentary | Herself |
| The Tonight Show with Jay Leno | 2002 | TV Series | Herself |
| The Rosie O'Donnell Show | 1997-2001 | TV Series | Herself |
| The Songmakers Collection | 2001 | Video | Herself |
| Walk on By: The Story of Popular Song | 2001 | TV Series documentary | Herself |
| Arista Records' 25th Anniversary Celebration | 2000 | TV Special documentary | Herself |
| Power Vision - Pop Galerie | 1999 | TV Series documentary | Herself |
| Divas Live: An Honors Concert for VH1 Save the Music | 1998 | TV Special documentary | Herself - Performer |
| Tapestry Revisited: A Tribute to Carole King | 1995 | TV Special documentary | Herself |
| The Concert for the Rock and Roll Hall of Fame | 1995 | TV Special documentary | Herself |
| Rock & Roll | 1995 | TV Mini-Series documentary | Herself |
| Carole King: A New Colour in the Tapestry | 1994 | TV Movie | Herself |
| The 21st Annual American Music Awards | 1994 | TV Special | Herself |
| Late Night with David Letterman | 1982-1993 | TV Series | Herself / Herself - Guest |
| Child of Mine: Songs to Our Children | 1992 | TV Movie | Herself |
| Saturday Night Live | 1991 | TV Series | Herself |
| Evolution's End? | 1991 | Video documentary | Herself |
| The Arsenio Hall Show | 1989 | TV Series | Herself |
| Late Night with David Letterman: 6th Anniversary Special | 1988 | TV Movie | Herself |
| Women in Rock | 1986 | Video documentary | Herself |
| The 13th Annual American Music Awards | 1986 | TV Special | Herself - via satellite |
| Carole King: One to One | 1982 | TV Movie documentary | Herself |
| Good Night America | 1973 | TV Series | Herself |
| The Old Grey Whistle Test | 1973 | TV Series | Herself (on film) |
| The 14th Annual Grammy Awards | 1972 | TV Special | Herself |
| In Concert | 1971 | TV Series | Herself |
Archive Footage
| Title | Year | Status | Character |
| --- | --- | --- | --- |
| The Seventies | 2015 | TV Series documentary | Herself |
| History of the Eagles | 2013 | TV Mini-Series documentary | Herself |
| No me la puc treure del cap | 2012 | TV Series | Herself |
| Banda sonora | 2008 | TV Series | Herself |